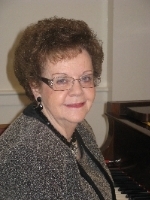 Reba Bubb
Pianist
Chrysalis, Director
Reba began piano lessons when she was 7, and has had an unending love for music ever since. With a degree in Business Management and Accounting from Wilmington College, her full life has included a career in banking and commerce. Additionally, she has travelled the world as the wife of a USAF Chaplain. In a volunteer capacity, Reba also directs Chrysalis an FBC vocal ensemble. Ladies, she's also a distributer for Premier DesignsTM jewelry!
Reba shares life with her husband, Wilbur, and their 3 sons & 5 grandchildren.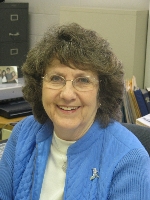 Judy Cahall
Secretary
Among the staff, Judy's length of service to FBC long outstretches everyone else. Having lived in seven states, she at last settled in Delaware. Graduating from P.S. Dupont High School in Wilmington, she first worked as secretary for a law firm in Wilmington. She has been the FBC secretary since 1972, and has survived 5 pastorates, 4 interims, 11 associate pastors, a dozen custodians, and a monstrous church building project!
Judy shares life with her husband, Bill, and their 4 children & 7 grandchildren.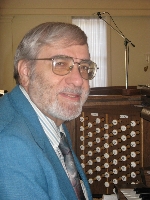 Eugene Moore
Organist
Gene received his BS in Music Education from Lebanon Valley College, PA, and his MA from Delaware State College. He's spent 40 of the best years of his life teaching in the Capital School District at Central Middle School. He says: "That's where it's at… Working with that age is the best!" He started as the "Guest" Organist at FBC in 1975, and… well, he went from "guest" to "best" and we've never let him go! When he does take a break, it's usually down to the Shenandoah Valley and Massanutten, VA.
Gene share life with his wife, Sue, 2 children & 2 grandchildren.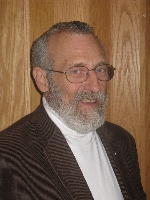 Philip Steinhoff
Sanctuary Choir, Director
Phil eats, breathes, and lives music. With a BA in Music Education from the University of Delaware and MA from Delaware State University, Phil has taught music for more than 35 years. He is currently the Chairman of the Fine Arts Department at St. Thomas More Preparatory High School in Magnolia, DE. He is also Artistic Director/Conductor for the Milford Community Band, and plays a mean bassoon with the Dover Symphony. His hobbies include computers, reading, and sudoku.
Phil shares life with his wife, Margaret, and daughter, Lorraine.