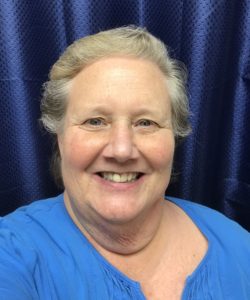 Vicky Smith
Secretary
Vicky earned her B.S. degree in Psychology from Eastern Mennonite University in Harrisonburg, Virginia. She worked tirelessly for the children and youth of Delaware for 30+ years, 9.5 years as a social worker with the Division of Child Protective Services and 21 years with the Division of Prevention and Behavioral Health. Upon her retirement from the State of Delaware in May 2017 and subsequent employment at First Baptist Church, Vicky is happy that she has returned to her home and beloved extended church family. Her hobbies include NASCAR, crafts and decorating for which she has quite a flair! In her free time, Vicky spends as much time as possible with her loves, Ava Reese Smith and Jack Rivers Smith, her great niece and nephew as well as with her feline family, Kitty and Callie.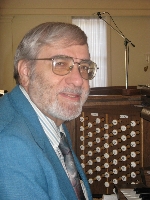 Eugene Moore
Organist
Gene received his BS in Music Education from Lebanon Valley College, PA, and his MA from Delaware State College. He's spent 40 of the best years of his life teaching in the Capital School District at Central Middle School. He says: "That's where it's at… Working with that age is the best!" He started as the "Guest" Organist at FBC in 1975, and… well, he went from "guest" to "best" and we've never let him go! When he does take a break, it's usually down to the Shenandoah Valley and Massanutten, VA.
Gene shares life with his wife, Sue, 2 children & 3 grandchildren.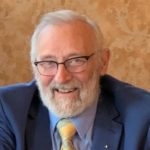 Philip Steinhoff
Worship Leader / Sanctuary Choir Director
Phil eats, breathes, and lives music. With a BA in Music Education from the University of Delaware and MA from Delaware State University, Phil taught music for more than 42 years and retired from teaching in 2017. He continues as Artistic Director/Conductor for the Milford Community Band, and plays a mean bassoon. His hobbies include computers, reading, and sudoku.
Phil shares life with his wife, Margaret, and daughter, Lorraine.