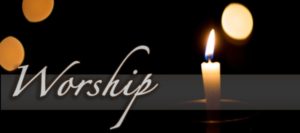 Join us for worship at 11:00 each Sunday
Our service is rooted in biblical sources, which draws from both the great traditions of the church in worship. Services include choral and congregational singing, hymns and choruses, prayers and scripture, and a relevant message from God's Word. A large screen projection system is used throughout the service for the display of song lyrics, readings, and video illustrations.
Communion is observed on the first Sunday of each month.

Child Care We provide Nursery Care for infants and toddlers during our Sunday School (9:30am) and Worship (11:00am) hours, and other services, as needed. Our Noah's Ark Nursery Center is a clean, cheerful, safe place for your little ones.
In addition, our Lullaby Lounge is a "quiet room" located at the back of our sanctuary, where parents can still be a part of our worship service while tending their infants.

Kidz Konnection
Each Sunday morning, we offer a children's worship program for elementary ages. After the opening portion of our worship service with adults, children are dismissed to be part of a kid-friendly, Bible-based worship and learning experience.